Why Are Adult Nighttime Outdoor Activities So Much Fun?
As a child, nighttime was when the whole world was your playground. You weren't limited by daylight and you could go anywhere, do anything, and stay up as late as you wanted to. Everything about nighttime was fun and exciting. When the sun goes down, so do the worry and the restrictions.
Everyone enjoys being outside at night. It is fun to stargaze or look up at the night sky. Some people enjoy seeing a good shooting star. Others like to watch the moon, which can sometimes look like a rock. The moon is fascinating and magical, and a beautiful sight at night. That is something that isn't as much fun during the daytime.
Adults enjoy adult nighttime activities because the nights are darker and quieter. Nighttime activities can also be exciting, or scary, depending on how scary you'd like to be. Adults enjoy being outside at night. It is peaceful, tranquil, and no one is usually around. Nights have things that don't belong in the sun and adults can take advantage of this.​
Keep reading to see what adult outdoor activities you can call your own. Get your friends together this weekend night and try a few of these activities on our list.
What Are 11 Fun Examples of Adult Nighttime Outdoor Activities?
Here are 11 fun examples of adult nighttime outdoor activities that you can try with your friends this weekend:
Hide And Go Seek Beer Version
Get a group of friends together at your house, and then let them know everyone is playing hide and go seek but with a twist. You will need at least a neighborhood where you're off main streets.
You're going to start with the normal rules of hide-and-go-seek like I used to play as a child but those that are out hiding get to run back to the home base and they get a beer or a shot of something. Those that get caught or tagged don't get a beer. Boo! You can come up with your own better version but you get the idea. Keep it simple. Playing is the fun of the whole thing.
Vampire Moon Watching Party
This is a moon watch party but the object is that everyone dresses up as a vampire. You can dress up as the old classic version of a vampire, like Dracula or you can dress up as a hipster-like from that love story vampire movie genre.
However you decide to dress up is entirely up to you but you will want to have vampire-inspired treats, tricks, and decorations for your guests. Make it fun!
Adult Drive-In Movie Meetup
Call all your friends and get them to meet you at the local drive-in to watch a movie together. You can either set up by the concession stand if they offer speakers nearby or gather the cars together and turn up your car speakers.
Don't interfere with the other guests as they're probably spending a fortune to bring their families out to watch the movie too. Be respectful and have a plan in case someone doesn't obey the group movie rules.
Watch A Live Ball Game
You don't need to live in a major sports market to enjoy going to a ball game. We used to go to our high school team's ball games every Friday night. You just have everyone meet at the event and have fun. Simple!
Outdoor Concerts With Friends
Google for concerts near you and then invite a bunch of friends together. Some venues are outside in a park and you can bring snacks and wine to enjoy the event.
Play Neighborhood Flashlight Tag
This idea came to me from a friend that insists this game is amazingly fun to play with a large group of adult friends. Google it to find out how to play and the rules. The object of the game is just like tag but instead, you're using a flashlight to tag your opponent.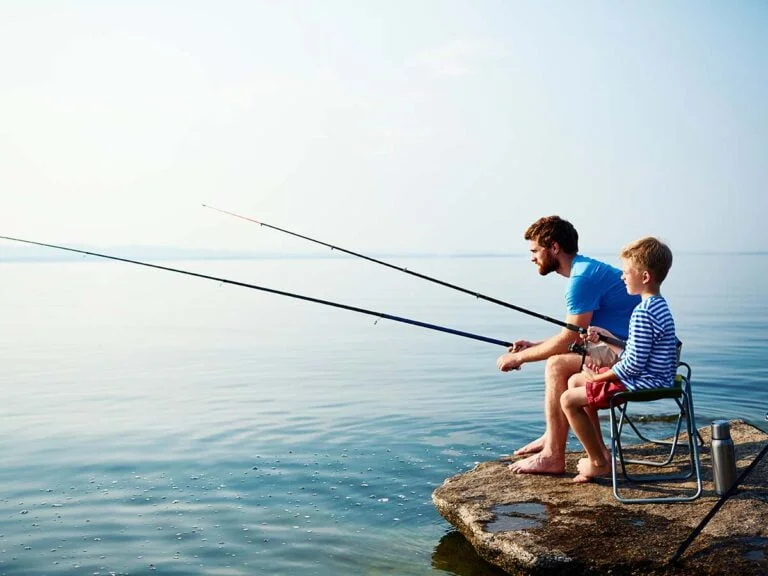 Nighttime Pool Party
This is a fun gathering but you will need a pool, beach, or some other body of water to really enjoy. Not everyone will participate for one reason or another so don't badger them too much. Let everyone just enjoy hanging out with friends.
Geocaching In The Dark
If you've ever geocached, you already know that it's so much fun but even more fun at night. Because geocaching is all about navigating around with a GPS, you don't really need to completely see your surroundings to navigate. You just concentrate on the GPS device and let it guide you around.
Sale
Garmin 010-00970-00 eTrex 10 Worldwide Handheld GPS Navigator
Rugged handheld navigator with preloaded worldwide basemap and 2.2 inch monochrome display
WAAS enabled GPS receiver with HotFix and GLONASS support for fast positioning and a reliable signal
Waterproof to IPX7 standards for protection against splashes, rain, etc.
Support for paperless geocaching and Garmin spine mounting accessories. Power with two AA batteries for up to 20 hours of use (best with Polaroid AA batteries)
See high and low elevation points or store waypoints along a track (start, finish and high/low altitude) to estimate time and distance between points
English (Publication Language)
Folding Chair Bonfire
Go somewhere that you can build a small bonfire and sit around in folding chairs and talk. Or talk and drink. But the idea is to enjoy the nighttime and sit around a campfire and enjoy each other's company.
You can even go to a local park and build a fire in the park's own BBQ grills. You just need fire. Don't forget to bring something fun to drink, hot dogs and smores.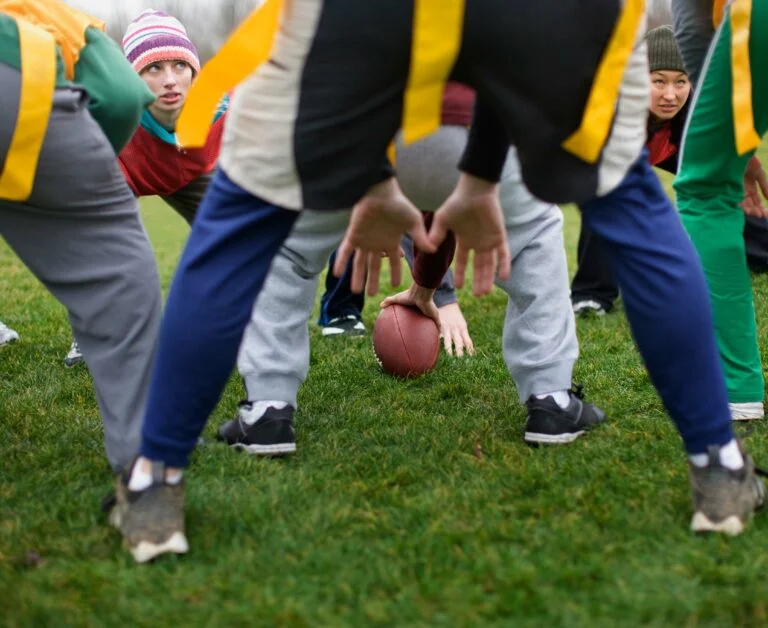 Camping Night
Rent a local campground out and invite a group of friends to go camping. You don't need anything technical to go camping, just maybe a tent, sleeping bags, food and something fun to drink.
Telescope With A Group
Firstly, you will need a telescope, so if you don't own one, go buy one or borrow one from a friend. Don't forget to offer the friend to go if his telescope is going to be there. It's only the right thing to do. Maybe insist he gives lessons on how the telescope operates in case he's a little too much of a non-sharer.
Sale
Gskyer Telescope, 70mm Aperture 400mm AZ Mount Astronomical Refracting Telescope for Kids Beginners – Travel Telescope with Carry Bag, Phone Adapter and Wireless Remote
Large Aperture: A great option for amateur astronomers who want to explore the night sky. With a focal length of 400mm(f/5.7) and an aperture of 70mm, it can provide clear and detailed images of celestial objects such as stars and the moon.
Quality Optics: The fully coated optics glass lens with high transmission coatings can help to reduce reflections and increase the amount of light that reaches the eyepiece, resulting in brighter and more vibrant images. Additionally, the lens is designed to protect the eyes of the observer, making it a safer choice for extended viewing sessions.
Powerful Magnification: Comes with two replaceable eyepieces and a 3x Barlow lens that can triple the magnifying power of each eyepiece. This allows for a range of magnification options, making it easier to observe objects at different distances.
Wireless Remote: The 5×24 finder scope with mounting bracket and cross-hair lines can help to locate objects easily, even for beginners. The included wireless remote and smartphone adapter can allow for easy and convenient exploration of the night sky, as well as capturing stunning celestial images.
Adjustable Tripod: This telescope allows for many different viewing positions with a adjustable aluminum alloy tripod and carry bag make it easy to set up and transport the telescope to different locations.
Sale
Celestron – 70mm Travel Scope – Portable Refractor Telescope – Fully-Coated Glass Optics – Ideal Telescope for Beginners – BONUS Astronomy Software Package
SUPERIOR OPTICS: The 70mm Travel Scope comes complete with fully-coated glass optics, a potent 70mm objective lens, a full-height tripod, bonus accessories, and a custom backpack to carry it all. Its quality is unmatched among competitors in its class.
POWERFUL EYEPIECES FOR UP-CLOSE VIEWING: Our telescope for astronomy beginners is equipped with two high-quality eyepieces (20mm and 10mm) that provide low- and high-power views. Observe celestial objects at night and land-based objects during the day.
LARGE 70MM OBJECTIVE LENS: This refractor telescope features a large, 70mm aperture objective lens that provides brighter, more detailed views compared to the 50mm model while adding very little additional weight.
BONUS BAG, TRIPOD, AND SOFTWARE: Take your Travel Scope anywhere in the included travel backpack.The scope and tripod are easy to set up and use. You'll also receive a FREE download of one of the top-rated astronomy software programs.
UNBEATABLE WARRANTY & SUPPORT: Buy with confidence from Celestron, a leading telescope brand in California since 1960. Purchasing from an Authorized Dealer on Amazon gives you a 2-Year US Warranty and unlimited support from our team of US-based experts.
Conclusion to Adult Nighttime Outdoor Activities
If you're a night owl looking for adult nighttime outdoor activities, we just gave you some amazing ways to get out of the house, try something new and maybe meet some new people along the way.
If you enjoy any of the adult nighttime outdoor activities with a group of friends, consider renting a cabin or finding other accommodations that allow BYOB. Drinks and food help make the night more memorable. You'll also want to consider the cost, the number of people you want to take, your personal comfort level, the location.
In conclusion, there are many fun activities you can have at night outdoors. Having a flashlight can help you see the path better so don't forget to bring those, but in most cases, it will just add to the fun of the adventure if you don't have flashlights.