Introduction To Water Sports And Water Activities
Water sports and water recreational activities are not only fun but they're great for your health. You can get healthy and have fun at the same time.
We will be talking about different water sports and also various water recreational activities that you can get started with today. We will give you some options but it's up to you to get going and get started in at least one of the activities we discuss today.
So, keep reading, gain a little knowledge and go out and get started in water sports and activities. Your happiness and health are counting on you.
Examples Of Water Sports And Water Activities
Here are some great examples of water sports and water recreational activities that you can try today:
Swimming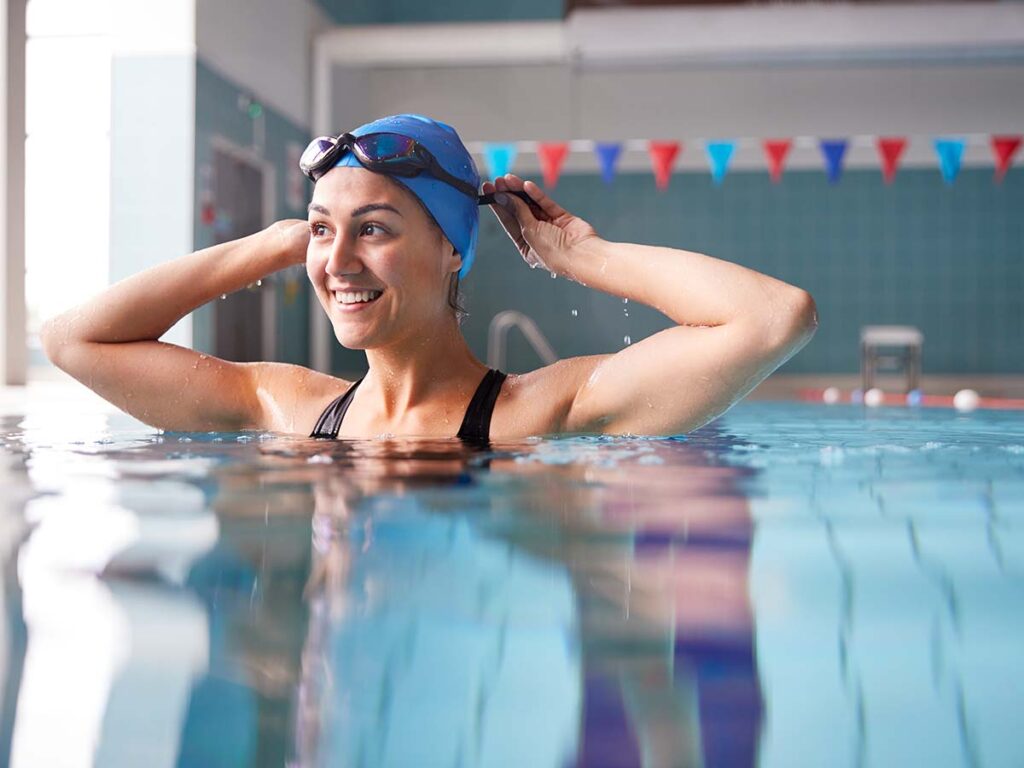 Swimming is something you, for the most part, learn as a child. It's not until you get older that you realize the health benefits of this great sport. Depending on your process, you can have low impact-high aerobic exercise every time you swim.
Diving
Diving is fun and usually, you're going to be swimming with it. Diving is a sport that can be precise or you can just have fun. Whether you're diving head-first or feet-first, you might also lump cannonballs in with diving because you're jumping in the water. I don't think there will be Olympic divers doing cannonballs for a score anytime soon, although that would be cool.
Water Aerobics
Just like the name implies, you're practicing aerobics in the water. This is great for your cardiovascular system and your happiness levels. You're not really impacting joints and ligaments by doing aerobics in the water, so go for it.
Water Basketball
You're going to need a small group to play basketball, although two people can play one-on-one at any time or even by yourself. This game is played much like normal basketball with the exception of being in the water.
Water Polo
I've never played water polo in my entire life but watching it on TV it looks like you're going to work up a sweat in the water and possibly take an elbow to the face. This game is for real.
Boating is just plain cool. It's relaxing and fun but it depends on the size of the boat in whether it will be too relaxing or not. I love small boats from a little boat with a little motor to huge yachts. This is a fun sport to start and can be great for your mental health.
Sailing
Sailing is just like boating but you have to rely on sails to power the boat. You will have to move around or have someone else move around to hoist the mainsails and keep the sails in the right direction to make the watercraft move.
Paddlesports
This is becoming one of the fastest-growing sports although it's been around for quite some time on this planet. Paddlesports include canoeing, kayaking, and some other various conglomeration of craft that you can paddle to get around. A great sport for quietly moving around the water while you check out the lake or ocean while also getting some cardio.
Fishing
Fishing is probably one of the oldest sports in the world. People around the world have been fishing for eons. This sport is extremely fun and addictive. You have to get past the squeamish aspects first of tying bate to the hook and then cleaning the fish when you catch them. Keep that in mind or have someone go along that doesn't mind that stuff. This sport is very fun and you can probably do it in your own community. There are little lakes or ponds that are stocked just for your entertainment.
Jet Skiing
This sport has been around since the '70s. These watercraft have gotten faster but they're basically the same as they were back in the day. Most folk can get jet skis up and running in less than an hour. Then you can tool around the ocean or lake and have a blast doing it.
Kneeboarding
Kneeboarding is very hip when you're out boating. If your boat can pull a skier, then it most likely can pull a kneeboarder. It's a lot like water skiing but you're on a board, on your knees. Some say it's a combination of surfing, skiing, and wakeboarding.
Rafting
Rafting is something that most people try once. It's not something that you're really doing yourself unless you've got some experience under your belt. I wouldn't raft down the Colorado River in the Grand Canyon unless I had someone experienced guiding me. I would never do it by myself. Tubing down a slow river sounds more my speed.
Rowing
Rowing always reminds me of some college athletes at Harvard rowing for a scholarship. It looks very intense. But there is rowing where you row a simple boat using oars instead of paddles to transport you around the lake. That seems more relaxing than the alternative. This can be used in conjunction with fishing to combine two sports into one and have twice the fun.
Stone Skipping
I remember the first time I skipped a rock in a lake. The place was on a beautiful alpine lake in Colorado. That's when I realized that it takes skill to skip stones correctly. Just don't do it around those that are fishing. It will really piss them off. Obviously, the goal is to take as flat rock as possible and skip it on the water by having it skim the top of the water as far as you can. Counting the number of skips the rock accomplishes is the overall score.
Surfing
When I lived in Hawaii as a child, I was told what fun it is to try surfing on the ocean waves. They didn't tell me how much talent it takes to actually stay on the board and make it all the way to the shore. They also didn't tell me there would be 10-foot waves that would pummel me into submission during the event. I soon learned that although I lived in Hawaii for several years, surfing wouldn't be in the plans past the one time.
Water Skiing
This is so fun. Once you get past the trial and error of learning to get up and ski, this is one amazing sport to try. But it's fun to learn how to get up. You're not hurting anything with the exception of getting the occasional water shoved down your throat. Once you're up and gliding along the top of the water, you will say to your self "this is incredible" and you will truly mean it. You will be hooked and everyone else will just have to let you keep trying it until you get better. They can wait.
Snorkeling
If you've ever loved swimming in the water and opening your eyes underwater to see around you, then you're going to love snorkeling. It's so much fun and you will see things underwater clearly because of the snorkeling face mask. You will see stuff underwater that you've only dreamed about. You can see fish, rock formations, plant life, and a bunch of things that will keep you hooked.
Spearfishing
Adding to snorkeling is spearfishing. It's basically fishing with a spear while having your snorkeling mask on. Although you can do it with a full divers suit, it's easier to get started with just a snorkel face mask.
Underwater Photography
This is the other thing that you can do instead of spearing fish using a snorkel face mask. Taking photos of sea creatures underwater is an amazing accomplishment. It doesn't take a whole lot of money to get started and you might do it for the rest of your life.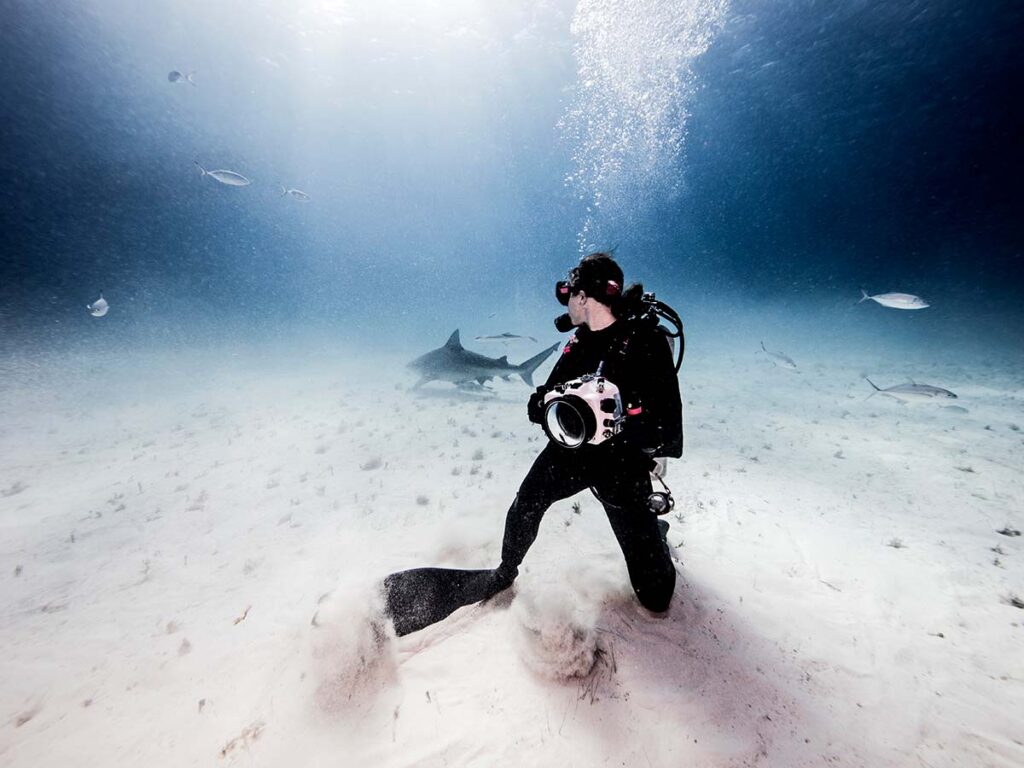 What Are Benefits Of Water Sports And Water Activities?
Not only are water sports and activities fun to do but they also have major health and mental health benefits for participation.
Admit it. It's fun to play in the water. You've always loved water since you were little. Now you can be an adult and have fun in the water at the same time. If money kept you from participating in water activities when you were young, now you can probably afford it.​
There are many health benefits including relaxation, happiness, and other mental health benefits.
Relaxation is key to keeping your emotions in check. Water activities have a powerful effect on you relaxing and staying relaxed. Once you get started it's easy to get into a relaxed state. You feel great, you feel alive, but mostly you feel like your riding a calm cloud throughout your activity.
Happiness is amazing to obtain. If you're feeling blue or sad, water activities can bring you back up. It takes your mind off the bad and puts in on the fun activity that you're participating in.
Mental health and clarity are important to your overall state of well-being and health. You can gain some amount of clarity by just admitting that you're having fun and allowing your mind to enjoy it too.
Here are some other physical benefits of water sports and activities:
Decreases Risk of Chronic Disease
Just by exercising, you can help your body to fight off all kinds of chronic diseases by joining in water sports or activities
Decreases Risk of Type 2 Diabetes
By being active and losing weight, you can overcome the risk of Type 2 Diabetes
Can be beneficial for those with arthritis
Being in the water and doing any form of moderate exercise is the preferred method of improving your life with arthritis
Can improve bone density
By participating in a water sport, you can help strengthen your bones
The last thing that we can say about improving health and mental health is you can never go wrong by joining in a water sport to help improve your overall health and well-being.
Top 20 Water Sports And Water Activities
These are the top 20 water sports and activities, not in any order, that you can try today:
Surfing
Sailing
Swimming
Wind Surfing
Jet Skiing
Water Skiing
Kite Surfing
Body Boarding
Cliff Diving
Scuba Diving
Water Polo
Canoeing
Kayaking
Paddleboarding
Parasailing
Rafting
Yachting
Motor Boating
Snorkeling
Spearfishing
Our Top 7 Water Activities Picks For Beginners
In the top 7 water activities, we've left off some really easy activities, including rock-skipping, walking and talking as water activities but you can do those things in the water. Here we will include some of the fun activities for beginners that you can either go do as a group or take up individually:
Swimming
We've covered swimming before but swimming is one of the first things to learn if you don't already know how to swim. You should learn to swim as an adult. Let's just be honest. So you should start right here. Google "swim lessons near me" right now.
Surfing
Surfing is much harder than it looks. You see folks cruising in on a surfboard from way out in the middle of the ocean and then right up to the shore. Standing all tall and happy. But it is hard and easy at the same time. Once you get the hang of it, you will want to go out and do it over and over again.
Stand up Paddleboarding
Paddleboarding is fun. There are no two ways about it. Once you learn to stand upright on a surfboard in the middle of a still pond or lake and paddle around, it's the lazy man's sport. Might as well wear one of those beer hats. I bet you already thought of that. lol
Whitewater Rafting
Whitewater rafting is more of a group activity but can be done individually or with another person. Do it preferably with someone who has experience in whitewater rafting. But the fun really begins when you watch the crazy activities of others in your group. The criers, the whiners, and the ones that fall in the water and it ends sort of where they're not at all happy with the trip. That's fun all in itself. Real-life drama.
Kayaking/Canoeing
Come on kayaks are just canoes and canoes are not kayaks. Am I right or wrong? Kayaks are just more plasticky canoes and more lightweight. So, a plasticky, light-weight canoe. I'm just laughing cause all the kayak people are going to go crazy over this one.
Water Skiing
You got to try this at least once in your life. You will remember water skiing because you will have accomplished something amazing and you will have a great time doing it. For the first time, getting into the water and putting on your skis as the boat gets further away from you is exhilarating. Then while holding the line, you begin to move forward and slowly raise yourself out of the water. You will be gliding on top of the water and feeling heavenly.
Wakeboarding
Wakeboarding is water skiing but with a large giant ski instead of two thin skis. It makes it even easier to get out of the water and cruise around.
Top 11 Best Water Parks In America
Here are the top 11 best water parks in America, not in any order, where you can have water fun:
Schlitterbahn Water Park, New Braunfels, TX
Knott's Soak City Water Park, Buena Park, CA
Dollywood's Splash Country, Pigeon Forge, TN
Universal's Volcano Bay, Orlando, FL
Disney's Typhoon Lagoon Water Park, Lake Buena Vista, FL
Hershey Park, Hershey, PA
Cedar Point Shores Waterpark, Sandusky, OH
Holiday World and Splashin Safari, Santa Claus, IN
White Water, Branson, MO
Oceans of Fun, Kansas City, MO
NRH2O, North Richland Hills, TX
Top 9 California Beaches For Families
Here are the top 9 California beaches for families, not in any order, where you can have fun:
Santa Monica State Beach, Santa Monica, California
Coronado Beach, Coronado, California
La Jolla Cove, San Diego, California
Balboa Beach, Newport Beach, California
South Carlsbad State Beach, Carlsbad, California
Zuma Beach, Malibu, California
Carmel City Beach, Monterey, California
Arroyo Burro Beach, Santa Barbara, California
Corona del Mar State Beach, Newport Beach, California
Top 17 California Lakes For Families
Here are the top 17 California Lakes for Families, not in any order, where you can have water fun:
Shasta Lake
Whiskeytown Lake
Donner Lake
Big Bear Lake
Lake Sonoma
Lake Havasu
Lake Oroville
Lake Almanor
June Lake
Mammoth Lakes
Lake Tahoe
Mono Lake
Lake Berryessa
Folsom Lake
Bass Lake
Tenaya Lake
Gull Lake
Additional Recreational Activities articles to read
Here are a few recreational activity articles that we've written to help you learn more about some activities that are available and how you can get started. We've written these articles for a beginner, including: